Outback Sisters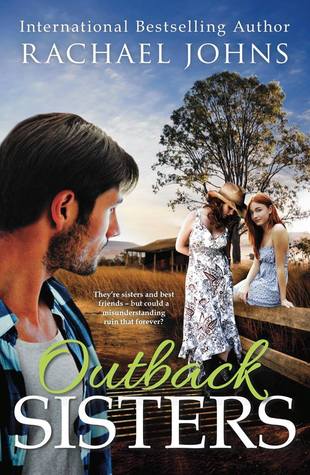 Reviewed by Helen
I loved this story it was like coming home to family and friends for me, meeting up with the people of Bunyip Bay enjoying a wedding and seeing romance and love come to the small country town again but it will cause a few problems for sisters and best friends Frankie and Simone as both of them have a journey that has a few ups and downs till they get their HEA's that are so deserved after Frankie has been hurt in a relationship before and Simone mother of two lost her husband 10 years ago and he was the love of her life make sure you have a box of tissues at the ready and sit back and enjoy.

Logan Knight has arrived in Bunyip Bay to surprise the woman he met online and arrives at Frankie's café and stuns her with a magical kiss but calls her Simone Frankie is stunned surprised and warmed by the kiss who is this gorgeous stranger to town there is an instant attraction between them and how does he know Simone a lot of questions that need answering and when you get them you will be smiling. But Logan has a brother Angus they are farmers but Logan is also a journalist and has decided that it is time to settle down and he is hoping that he can convince Angus to do the same although Angus can be a bit grumpy but he has his reasons. Things get very interesting when Logan and Angus accompany Simone and Frankie to the wedding of Stella and Adam (Outback Ghost) there is a lot of indecision about who is attracted to who and the sensual vibes are flying of the pages.

This is a beautiful story that has all the emotions that make a great romance the setting the characters are true and come to life on the pages you will smile, cry and thoroughly love this story I mean there are two gorgeous wounded heroes and two strong beautiful heroines and a cast of family and friends to catch up with. If you have already read the first three books in this series get to this one asap and if you have yet to read them I highly recommend that you get Outback Dreams and start you will not want to stop till you have read them all. MS Johns never disappoints me with her stories they are magical and must reads another for the keeper shelf.
5/5 stars for a fabulous story
Expected publication: March 1st 2016 by MIRA