The Art of Keeping Secrets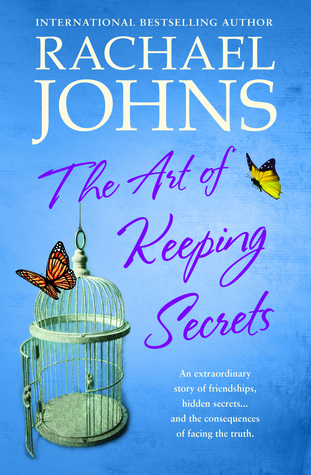 Reviewed by Helen
This story had me riveted from start to finish three best friends Felicity (Flick), Emma and Genevieve (Neve) who met when their boys started high school 6 years before now share a special bond and will do anything for each other but all have their own secrets that they have kept but are now starting to unravel and this is where their friendship steps up and they take a trip to New York together and lives will change there will be tears there will be smiles but the love of these girls never fades.

Flick happily married (or is she) to Seb Emma divorced and struggling financially and being constantly tired and single mum Neve who has kept a secret from her son that starts them on the journey to New York. I felt very close to all three girls their characters are lovable and the emotions that they feel are so true they all come to life on the pages as they all open up with their secrets and help each other as true friends do everyone needs friends and these three are the best.

The Art of Keeping Secrets is an emotional moving story one that will stay with me for a long time MS Johns has written another keeper one that brings out so many emotions and highlights the need for friends true friends that will have your back always through thick and thin, I loved this one it had me crying and there are so many happy times. I highly recommend this one sit back once you start you will not want to be disturbed while reading believe you me as you get to know Flick, Emma and Neve and their families and the secrets that in the end will bring them even closer, awesome story.
5/5 stars for an unforgettable story
Expected publication: September 19th 2016 by Harlequin MIRA